Based on repeated inquiries from our customers, we decided to compile a list of the most common mistakes when installing electric fences.
Unprepared terrain, overgrown grass, bushes
When choosing the right electric fence generator, it is necessary to take into account not only the length of the fence, the rugged terrain, but also possible voltage leakages such as grass, shrubs and trees, which significantly reduce the efficiency of the fence. It is therefore necessary to regularly maintain the fence and remove excessive vegetation or purchase a more powerful generator, for which, despite partial losses, you will be sure that the entire fence works reliably.
Incorrect cable installation
The conductor (cable, tape) is attached either to plastic, laminate, metal rods or to wooden poles. The net itself has built-in plastic posts. In the case of using conductive materials (wood, metal), it is not possible to just wrap the conductor around the posts, but it is necessary to install it using plastic insulators. This maintains the insulation from the ground and provides the necessary voltage in the conductor to properly "dig".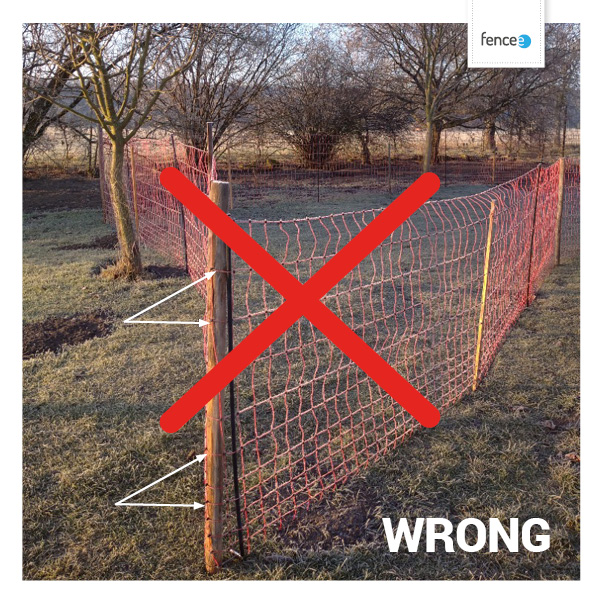 Connecting wires using nodes
In the event of a wire break, it is advisable to use the metal connectors provided for this connection, or at least a soft binding wire. Nodal connection can cause poor voltage transmission, which will reduce the functionality of the entire barrier and can lead to burn-in of the conductor itself. It is recommended to use a dedicated connecting cable to connect the individual rows.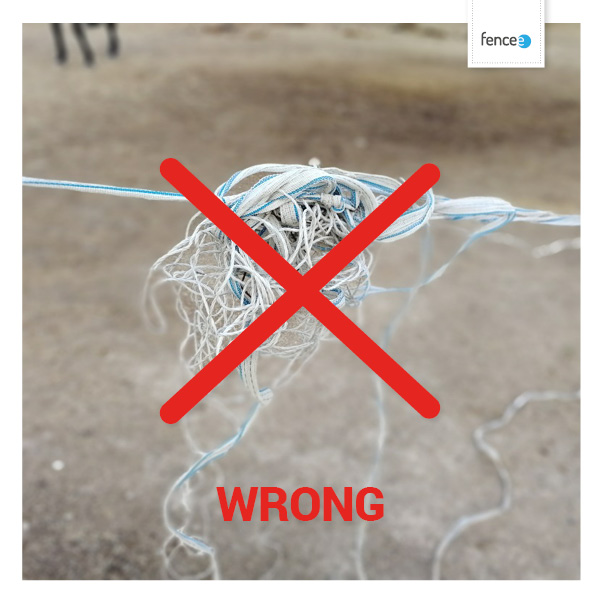 In cases of earthing in dry soil, a rusty rod (rust insulates), insufficiently long rod also reduces the performance of the fence. The grounding itself cannot be neglected if the el. fences properly perform their function.