An electric fence and an invisible fence are used to define the space, secure it or prevent trespassing.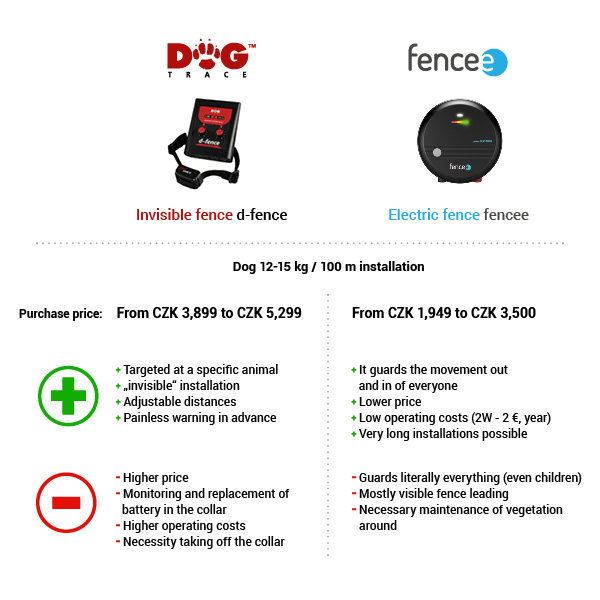 The invisible fence is used mostly by dog ​​owners to prevent the dog escaping from the permitted area. It consists of a transmitter generator, a receiver (collar), an antenna wire, which must be routed in a closed loop for the fence to function properly. Zones are set innside of the wire area and in case the dog approaches this defined boundries, it is first alerted by an audio signal and then directed by a correction pulse. The dog learns´very quickly to stay only in a defined area. The invisible fence is ideal for demarcating your own property and the correction impulse is perceived only by the collar wearer, it cannot happen, that it hits someone else, so it is safe even for families with small children.
https://www.dogtrace.com/en/m-12-invisible-fences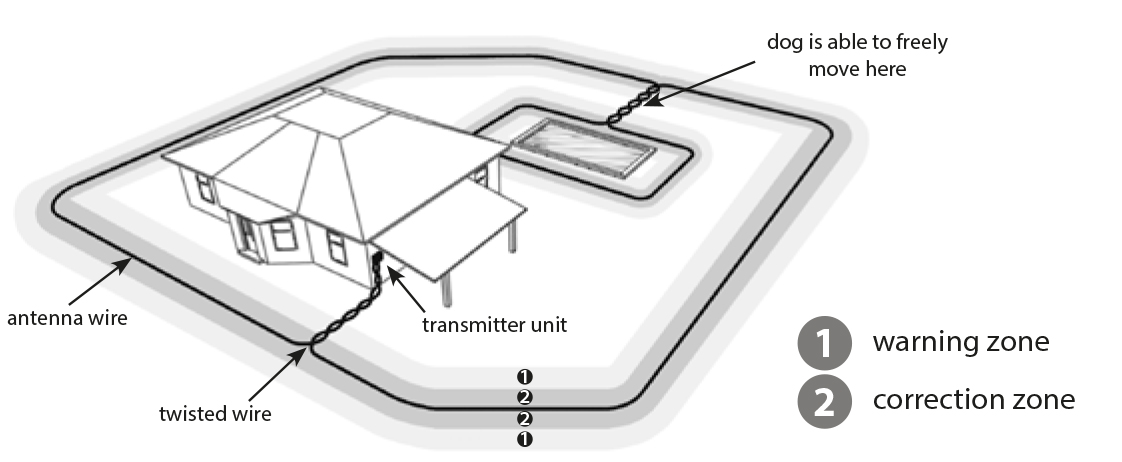 Unlikely from an invisible fence the electric fence is suitable for almost all types of animals, both agricultural and domestic. It can be adapted exactly to the user's requirements. It consists of el. energizer, poles, wires and earthing rods. Animals have no receiver, the correction pulse is transmitted by direct contact of the wire with the animal. It is important to choose the right power of the energizer according to the type of animal, vegetation and terrain. As conductors it is possible to choose among cable, tape and net. El. fence serves both to ensure the safety of animals inside the fence and to protect the land from outside influences. So you can use it, for example, to keep cattle on pasture, as well as to secure the garden from game or pests. Publicly accessible electrical fence must be marked with warning signs.
Both options represent a modern highly efficient system, that allows you to easily and quickly define the boundaries of a specific space. Each animal will quickly understand, what the system is intended for, which will not only simplify your life, but above all will help protect your property.